Maintaining An Alkaline pH Within The Body Can Be Oh So Good For Us!
FOR OPTIMUM HEALTH, OUR BODIES NEED TO MAINTAIN A GOOD LEVEL OF ALKALINITY - IDEALLY BETWEEN 7.2 - 7.6 pH
pH balance is our first and best line of defense against sickness and disease and to increase health and vitality.
Unfortunately, most of what we eat and drink these days is highly acidic, so it's important to ensure we have some high alkaline foods in our diet to increase our body's pH.
One easy way to maintain this balance is by drinking a high pH water like Aqualove!
AQUALOVE alkaline water CAN HELP US MAINTAIN OUR BODY'S IDEAL PH LEVEL
And also aids IN...
Optimal hydration
Neutralising acid in the body
Increasing oxygen levels and improving energy and metabolism
Supporting the immune system
Promoting better overall health
100% Biodegradable
Our bottles and caps are made to disappear!
Aqualove Water uses BioSphere packaging, an industry leading technology that increases the biodegradation of our bottles. Regular PET plastic bottles would usually take hundreds of years to biodegrade but our BioSphere bottles ensure this happens in just a fraction of the time - usually in under 3 years or so - meaning Aqualove is super environmentally friendly.
…AND we take our carbon footprint really seriously
We minimise our carbon footprint by producing all of our bottles and caps ourselves at the very same place we bottle our water. This means we avoid needlessly transporting empty bottle containers across the country or even the world, making Aqualove much kinder on our environment.
NEW Functional + Alkaline Water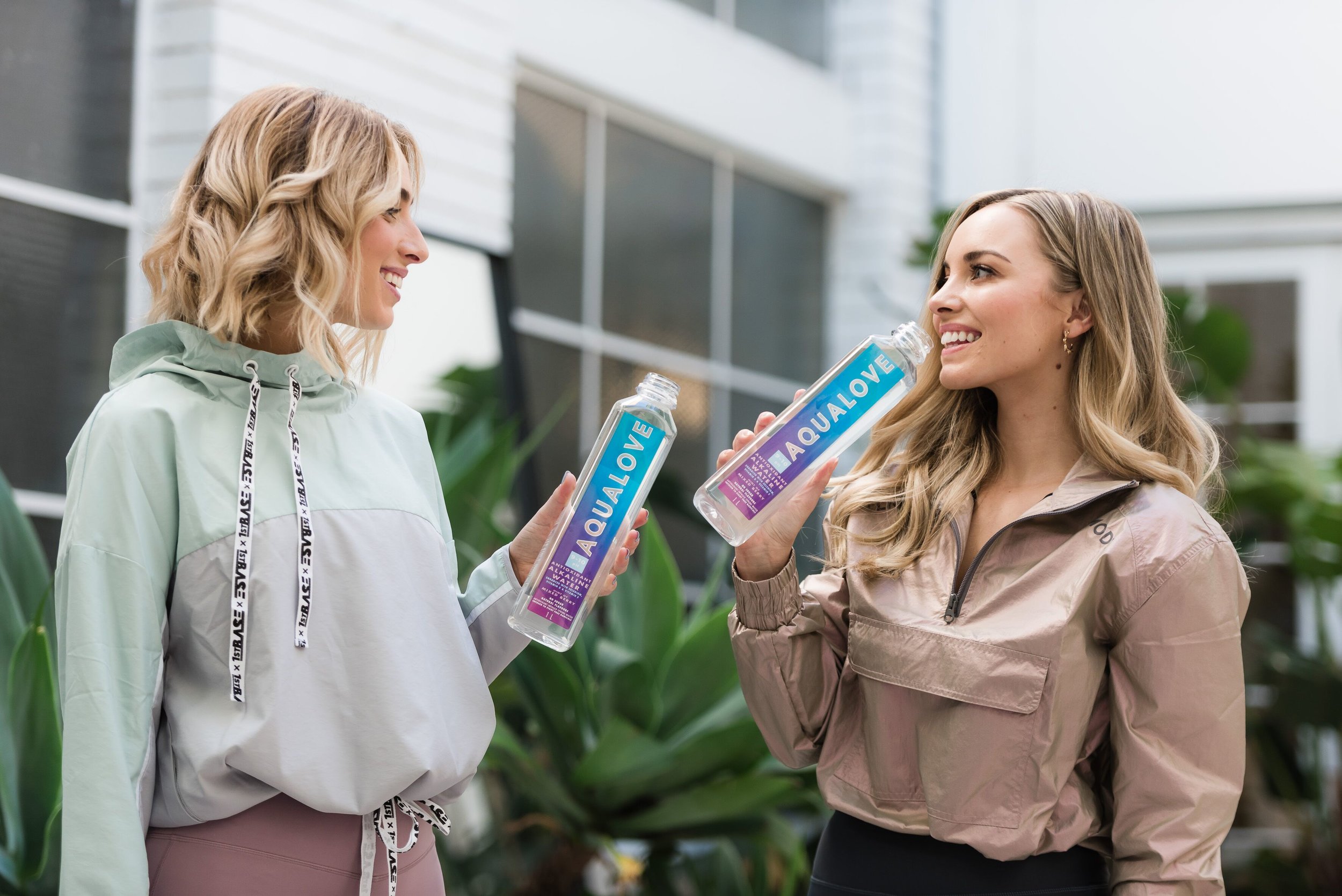 …with awesome things inside.
Why it's good
High 9-10 pH
High in antioxidants such as Selenium, Vitamin D & Vitamin E
Helps to fight free radicals and protect healthy cells
Hint of mixed berry, infused for a refreshing taste
Why it's good
High 9-10 pH
High in multivitamins such as B3, B5, B6 & B12
Helps to boost overall health and immunity
Hint of peach & cucumber, infused for a refreshing taste
Love your body
Love your mind
Want To Stock Aqualove Water?
Become a wholesale stockist
For all wholesale enquiries, please fill out the form on our contact page and we will get in touch with you right away to make sure you can spread the love too!
Our Water Source
OUR PRISTINE SPRING WATER FLOWS THROUGH THE BLUE MOUNTAINS AND IS NATURALLY FILTERED THROUGH LAYERS OF SANDSTONE
Aqualove Water uses only the highest quality Australian spring water sourced from Natural Sandstone Aquifers in the New South Wales Central Coast Hinterland.
This naturally rich site is surrounded by flourishing National Parks and vast rivers befitting of the incredibly pure spring water Aquifers located 100 metres beneath it's surface.
Aqualove Water is 100% Australian made and owned.